We are a passionate group of serial entrepreneurs, professional investors, and business leaders. Having realized the difficulties of investing as individuals, we set up our first Venture Capital fund in 2017 to find, invest in, and support early-stage and Vietnam-connected startups.
Since 2017, we focus on angel investing in Seed to Pre-Series A Startup, advising and supporting our startup, and building an active network of angels.
We have three core principles
Clear investment thesis
We focus on several types of businesses including:
Horizontal or vertical B2B Software-as-a-Services (SaaS) that tackle big-enough problems for SMBs and have a great potential for regional and global expansion;

B2B companies in e-commerce and e-commerce related segments such as customer care, tele-sale, logistics, fulfillment, transportation;

B2B companies that promote and enhance digital transformation for businesses, especially SMBS:

Tech companies that develop and commercialize applications of blockchain or artificial intelligence;

B2C local brands or SMBs that leverage technology optimization to scale up fast. Our success in number
25+
a privileged group of 25+ serial entrepreneurs, professional investors, and corporate leaders
2
VIC Fund I has secured 2 EXITS at 14X & 34X
100%
100% Investment Principal Recovered.
Our Success Story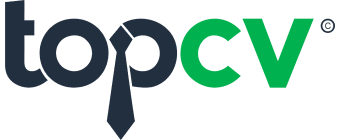 From zero to one
With the investment & mentorship of VIC, TopCV has transformed into one of the leading HR Tech companies in only 4 years
35x
Revenue growth in 4 years


Introducing new clients
TopCV currently has many loyal customers from the network of VIC Partners, incluing Saigon Coop, Masterise Group, Bamboo Airways, Nexttech, Flexfit, Designbold, etc
Helped the company raised
Capital
& provided financial, legal, and deal advice
Helped the company find Key Personel
with strong background & capabilities
Investment Process
Sourcing Deals
Screen list
Watch list
Engage
Interview
Screening
Call for co-investment (opt)
Closing Deals
Investment memorandum
Partners monthly meeting
Due diligence
Deal structuring
Term-sheets/SSA/SHA
Call for co-investment (opt)
Exit
Fund Acquisitions
Merge/Swap shares
Management buy-out
Portfolio MGMT
Board of Directors
Quarterly reports
Addvalueinkeyareas
Strategic connections

Deal Origination
Negotiations
Deal Paperwork